Chairman's welcome
Cliff De Wit, CTO and Co Founder, Dexterity Digital
09:10
Keynote

Accelerating the Application Journey – public, private or hybrid: the ongoing evolution of cloud adoption to drive Application Delivery
Dave Funnell, manager: Cloud Provider, VMware
In order to innovate and react to the changing demands that all businesses are facing; IT has to become agile, flexible & scalable as it supports and aligns to business objectives, with the acceleration of application development key to remaining competitive. Therefore, application workloads will increase exponentially over the coming years, being the driver behind Cloud adoption - but how does IT harness the power of clouds, making them ready for enterprise use cases and extending the capabilities of their IT skill sets & investments which currently support existing application environments? How do you migrate these environments rapidly & successfully to the Cloud? How will IT manage, run and secure their business applications across multiple Private and Public Hyperscale Clouds? What are the experiences of customers that have moved along this journey?
Applications are driving Cloud adoption
Accelerating Cloud migrations
Pitfalls to avoid in Cloud decisions
Customer experiences of migration & cloud adoption
Managing the Multi Cloud environment
Operating cloud: ITIL meets DevOps in a hybrid/multi-cloud environment
Grant Morgan, General Manager: Cloud, Dimension Data
Many businesses are seeing the vital role of cloud in their organisations. And while cloud had promised to alleviate many common business pain points, enterprises are struggling to unlock the desired and potential business outcomes from their cloud solution in their operations environments. Join Grant Morgan, GM for Cloud at Dimension Data, as he discusses how ITIL can meet DevOps in a hybrid/multi-cloud environment.
Build your trust advantage - leadership in the era of data and AI everywhere
Ian Fletcher, Director: Institute for Business Value, Middle East & Africa, IBM
During this session Ian will unpack the global and local results of the IBM Institute of Business Value: Global C-suite Study, now in it's 20th Edition. The vendor-agnostic study will unpack the deep importance of data and trust for gaining a competitive edge in your industry.

Refreshments and networking
11:50

Case Study

Our real life journey building an Internet scale product from scratch using serverless cloud services.
Cliff De Wit, CTO and Co Founder, Dexterity Digital
Dustyn Lightfoot, Azure Solution Architect, Dexterity Digital
This session will take you through the real-life case study of building a cloud product from scratch. The season will share the architecture we chose and the decisions we made in striving for a serverless internet-scale architecture but also where we compromised and why.We chose the Microsoft Azure stack and will share why we chose Azure but the lessons could easily be applied to other cloud platforms. Lastly, the session will cover our DevOps strategy and some of the decisions we made on deployment.

12:30
Panel Discussion

How the cloud will enable the future of services

Moderator:

Matthew Burbidge, Writer, Online Editor, ITWeb
Panelist:
Dave Funnell, manager: Cloud Provider, VMware
Cliff De Wit, CTO and Co Founder, Dexterity Digital
Grant Morgan, General Manager: Cloud, Dimension Data
Tomorrow's services development and delivery will be powered by game-changing technologies including blockchain, immersive media, analytics, and AI. The days of manual services evolved to internet services delivered via the Web, to self-services driven by cloud, mobile and wireless tech. We are now moving into an era of seamless, end-to-end services that can anticipate and predict customer needs in a previously unimaginable way by harnessing the power of these technologies. During this panel, we will look at how today's cloud architecture will need to evolve, in order to make this a reality. How will organisations need to adapt, and what will they need to change, to ensure that adoption and development can be scaled across the full ecosystem?
Track one – Data Centre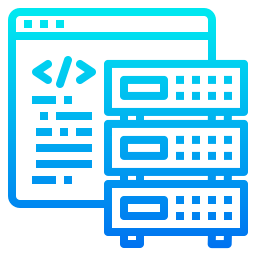 The data centre remains the heart of any business. It is critical to the delivery of IT services, connecting and providing storage for a growing number of devices, users and workloads, which are producing more data than ever before. The modern, heterogeneous data centre has changed significantly from what it was a few years ago in technology advancements, complexity and scale.
Chairman's welcome
Cliff De Wit, CTO and Co Founder, Dexterity Digital
The benefits of colocation in Africa
Stephane Duproz, CEO, Africa Data Centres
The colocation data centre market in Africa is on the brink of explosive growth, driven by greater access to broadband, a population that is hungry to go online and consume digital services, a rising demand for cloud, and an increasingly stringent regulatory environment that wants African data sovereignty.
During his presentation, Stephane Duproz, CEO of Africa Data Centres will discuss how carrier-neutral colocation providers give businesses access to a wider variety of public and private telecom services to meet their unique requirements. He will also cover how the likely impact of increased load-shedding in SA will drive an increase in the number of customers seeking colocation in these data centres, to mitigate the business risk of power failures at other corporate sites and lower-performance data centres.
Colocation facilities are in the business of delivering uptime and are the best choice for disaster backups. (Reliability and upline)
With carrier-neutral data centres, customers can choose a single connectivity provider or can opt to have several and enjoy multi-network optimisation. In addition, should the customer want to change that provider, it is as simple as unplugging one cable and plugging in another, which takes a matter of minutes. There is no need to migrate IT infrastructure.
Carrier-neutral colocation facilities can play a key role in the importance of data sovereignty is acknowledged by regulators in the financial sector, who are also demanding greater compliance in terms of data handling and storage.
Colocation can save your company money in addition to turning expensive capital investments into low operating expenses that fit your budget.
From the edge, to the cloud and back
Trent Odgers, cloud & hosting manager, Veeam Software
This presentation will cover three crucial elements of cloud data management, namely, backup modernisation, hybrid cloud acceleration and data security. All workloads and data need protection, no matter the location, because data at the edge is sometimes as critical as data in the core, because it is live data. Businesses also need to reliably automate their core backup and recovery abilities to ensure that no matter the scenario, their businesses remain online. Moreover, in this fast-paced digital economy, data movement must be seamless and cloud backup, restore, DR and migration shouldn't be the headache of the past. Finally, reducing risk and downtime is essential and safeguarding application and workload updates before deploying is a key component. New age software solutions can empower modern application delivery and deployment by enabling businesses to reuse their backup data for Dev & Ops.
Refreshments and networking
Latency as a driver for more data centre hubs
Dermot Reidy, Senior Development Adviser, Enterprise Ireland
Dermot's presentation will demonstrate the capability of the Irish construction industry to, at all levels, design, project manage, construct, commission and maintain both hyperscale and colocation data centre facilities. He will additionally talk to the themes of switching, governance and data sharing, global connectivity, data latency and storage demand as drivers for the global data industry.

The Benefits of adopting DataOps to deliver a Big Data Transformation Project
Gershon Venkatsamy, Data Enthusiast
I recently had the privilege of being involved in a Big Data transformation project and DataOps principles were used throughout the delivery.
The presentation will demonstrate how the adoption of these principles resulted in a solution that meets customer needs, is maintainable and focuses on data quality.
DataOps principles did not just help with the system development but also helped to transition the people involved into a new way of work and helped to establish a culture where teamwork and collaboration is promoted.
How do we use DataOps to ensure:
the customer is content

change is managed correctly

teamwork is encouraged
communication is constant
re-usable code is a focus
the solution is simple and easy to maintain
performance is a key consideration for the team
a repeatable deployment process is built
deliver a quality product
Cocktails and networking sponsored by
Track two – Cloud sponsored by IBM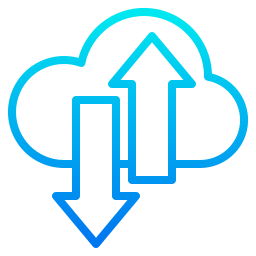 In the next few years, cloud computing is set to experience profound advancement and change. Alongside the big cloud computing and storage providers, there's the IOT, AI and the edge, and we can expect to see an increase in the number of vendors offering tailored cloud services, allowing organisations to harness cloud capabilities for particular workloads that would normally require purpose-built applications. Security will remain a major challenge, and the types of cloud we see today, private, public, multi and hybrid will continue to be split into myriad cloud categories.
Chairman's welcome
Onur Bucukoglu, Director, Hybrid Cloud Integration, Middle East & Africa, IBM
14:10

Case Study

Cloud as an enabler
Lawrance Reddy, Technical Director, Cloudlogic South Africa
Jayson Naidoo, CTO, Educor Holdings
Cloudlogic was tasked with relocating Rewardsco's IT infrastructure over 11km from Riverhorse Valley to the Umhlanga Ridge, in Durban, without downtime or service interruptions to the company's core business.

How data protection can enrich your SaaS strategies
Danie Marais, Director of Software Development, Redstor
Businesses recognise the value of SaaS-based applications, with e-mail and collaboration being the highest adopted. However, the euphoric "public cloud-first" and "public cloud-only" strategies as a quick fix for modernisation have led to a haphazard adoption of cloud services.
With data now fragmented across multiple silos, many organisations lack a unified data management architecture to manage, protect and recover data across technologies. According to research by analyst IDC, cloud data management is now one of the number one priorities and challenges, alongside security.
How data protection can help organisations do more with their SaaS strategies.
What can be done now that information governance, meeting SLAs, and regulatory compliance (GDPR & POPI) are becoming increasingly complex
Refreshments and & Networking
15:40

Case Study

Cloud security – the shared responsibility model
Simphiwe Makhoba, Cloud Architect Lead, Exxaro Resources
With the rapid growth in Cloud adoption, security has become the responsibility for both the cloud provider and the customer which leads to the Shared Responsibility Model of Cloud Security.
The shared security model emphasis on the components that forms part on security "of" the cloud and security "in" the cloud.
What is the Shared Responsibility Model of Cloud Security
AWS & Azure Shared Responsibility Model of Cloud Security
Use Case : Access Management
How do the different cloud approaches stack up against each other from a cost perspective?
Steen Dalgas, client strategy for cloud, Nutanix
In 2020, four out of five organisations will be adopting cloud in some form, whether it is a wholly public cloud platform, a private cloud or some form of hybrid solution. How do the different approaches stack up against each other from a cost perspective? What is the correct way to evaluate the different options? Apart from cost, what other strategic considerations should be noted in an effective cloud strategy?
Cocktails and networking sponsored by VMware.
Track three – DevOps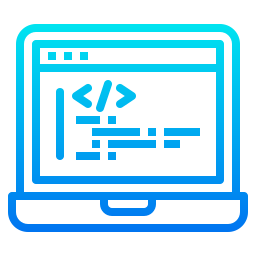 DevOps has been redefined over the past two years, and its value and benefits are finally being recognised. Its ability to boost an organisation's competitive edge and enhance its offerings means it's being viewed as a panacea by IT leaders who are tasked with shortening the systems development life cycle while delivering features, fixes, and updates timeously. And it goes without saying that these all need to align with the business objectives. For CIOs who want to improve the efficiency of their systems and drive innovation, DevOps, and the speed, agility and economies of scale it brings, is no longer a case of 'if' but 'how'.
Chairman's welcome
Freddy Mahhumane, DevOps Lead | Data Engineering, ABSA
14:10

Case Study

DevOps: The Infinite Mindset
Freddy Mahhumane, DevOps Lead | Data Engineering, ABSA
FDevOps is about continuity and for DevOps leaders to lead a successful DevOps team; they must have an Infinite mind-set. The five principles to create an infinite mind-set for a DevOps leader are to find the JUST Project, build inside-out, create trusting teams, implement Reliable Engineering (SRE) and to lift as you rise. The above principles will be discussed in detail.
How to create a good DevOps team
Understanding the role of Site Reliability Engineering in the DevOps world.
How to be a successful DevOps Leader
14:40

Case Study

Creating a Compliant Database Delivery Pipeline with The Three Ways of DevOps in Mind
James Grant, Automation & DevOps Lead, Standard Bank Group
DevOps helped one of SA's major banks advance its modernisation process and ensure its mobile application is continuously up to date, works effectively and efficiently.
Refreshments and & Networking
Google's new enterprise hybrid and multi-cloud platform Anthos.
Jonathan Frankel, Customer Engineer, Google Cloud
Anthos is an open hybrid and multi-cloud application platform that enables users to modernise existing applications, build new ones, and run them anywhere in a secure manner. Built on open source technologies pioneered by Google - including Kubernetes, Istio, and Knative - Anthos enables consistency between on-premises and cloud environments and helps accelerate application development.

16:10

Case Study

Moving applications to modern architecture
Rudi Strydom, Head of IT Operations, Technology and Architecture, Imperial Logistics
The re-platforming of enterprise IT infrastructure can be a mammoth task. It is usually driven by an evolving set of business drivers, but the platforms that have dominated enterprise IT for several decades can no longer handle the workloads needed to drive businesses forward.
Cocktails and networking sponsored by VMware.