Date: Thursday, 9 July Time: 10.00 (GMT+2) Duration: 1 ½ hours
Managing remote workers and how COVID-19
is accelerating the future of work
With Work From Home (WFH) now the new normal for the majority of companies, there is no doubt that the crisis has sped up the evolution of work, as everything from meetings to collaboration to sales and commercial real estate are having to be rethought. The question that now poses itself is: to what extent are these changes temporary or has Covid 19 brought about a permanent shift in how companies operate and their relationships with their employees? This webinar will examine the answers to this question in detail and uncover other potential lasting changes to how we work.
What have companies' experiences been in terms of the benefits and disadvantages of remote working?
What methods and approaches have companies adopted to keep their employees motivated and engaged, and to reduce the negative effects of remote working?
To what extent will companies go back to 'business as usual' post-COVID-19? Will they continue to allow remote working? Will employees demand a more flexible working approach?
How will recruitment and hiring staff change? Will companies look for different personalities and skillsets? What skills will be most in demand?
Will the overall size of workforces be reduced? To what extent will the nature of workforces change, ie, become more contingent?
Learn how to transform your business and exceed customer expectations in the new normal.
News
12 Jun 2020 - by Staff Writer
The upside of COVID-19: More efficiently run businesses
The upside of COVID-19: More efficiently run businesses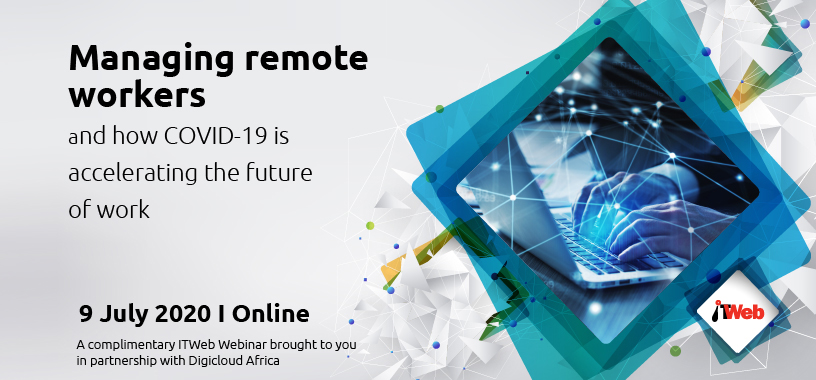 Digicloud Africa will discuss optimal video conferencing use at an upcoming ITWeb webinar series.
Speakers
Panelist:
Roy Clark
Managing director and founder,
Clarkhouse Human Capital